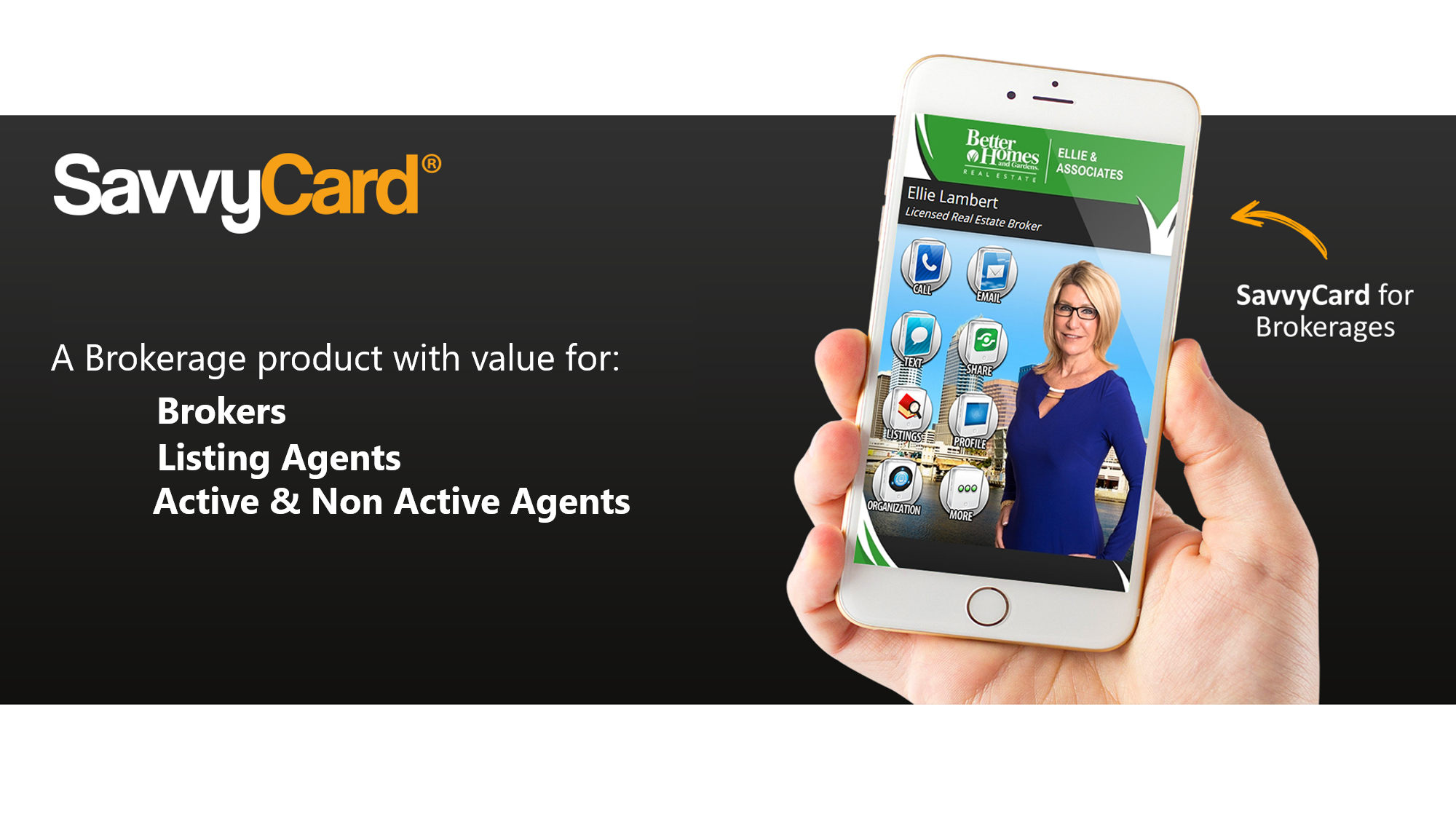 Push-button simple marketing!
CrossListings™ - Every agent automatically receives their own standalone Property SavvyCard for each brokerage listing, enabling them to market your FULL brokerage inventory and grow their personal database.
BrokerShare™ - Post Property SavvyCards to your Brokerage Facebook Page, improving visibility for your listing agents and generating leads for your full team.
PartnerShare™ - Automatically add your trusted vendors to every Agent's SavvyCard, putting your partners at the fingertips of your team and their customers.
Custom Branding - Your custom brokerage background reinforces brand consistency across your team.
Custom Messaging - Create and store custom text message templates to save time and enhance the SavvyCard share process.